iBusiness Suite ERP the next generation ERP software solution, which allows seamless integration of your business functions, business process across the organization and among the business stake holders using the powerful features of communication, connectivity, web access and even with the latest mobile technologies.
The fully fledged iBusiness Suite ERP comprises of all the functional modules custom designed specifically for effortless automation and seamless unification of areas in trading, service and manufacturing verticals.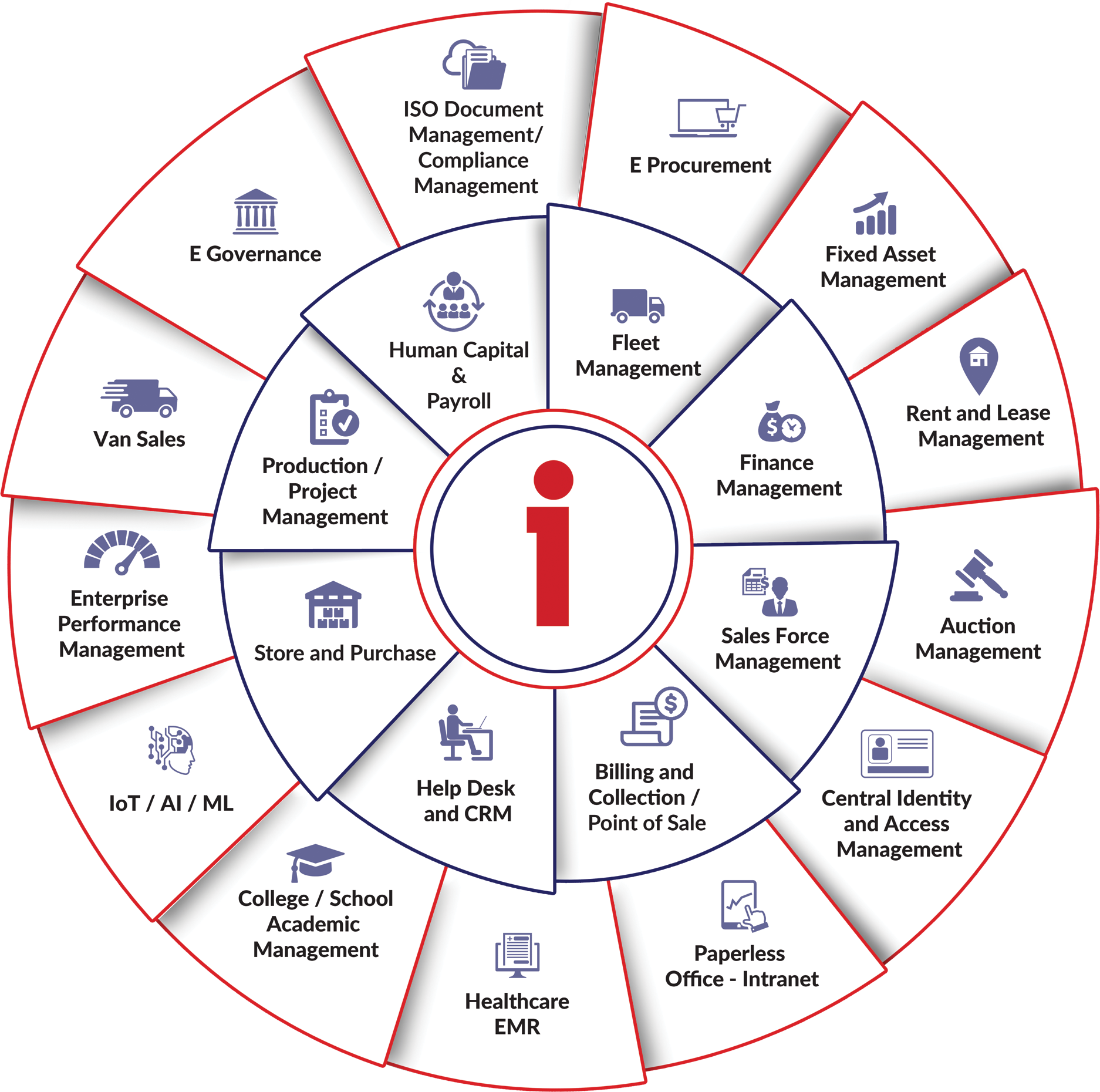 ERP Software for Manufacturing Companies
ERP Software for Whole Sale Business
ERP Software for Retail Shops
ERP Software for Educational Institutions
ERP Software for Service Companies
IoT / AI Integration Support
iBusiness Suite ERP offers different flavors for automation of Production Industries, Manufacturing Companies, Trading(Wholesale/ Retail), Educational Institutions and Service Companies. Being a fully fledged ERP Software with all the functional modules it meets all the processes in any organization, whether is Small, Medium or Large with integrated Financials.
Being a Core Application with Centralized hosting and maintenance this ERP Solution enables managing distributed applications, Database and Data Security. iBusiness Suite supports, Onsite, Managed Dedicated & Cloud Hosting.
iBusiness Suite ERP is having role based access control that ensures securiy for your business critical data.
Sales and Sales Force Management
Help Desk & Customer Relationship Management
Supply Chain Management
Stores & Purchase & Inventory
Materials Management
E Procurement
Production Planning
Product Data Management
Production Scheduling
E- Governance
Fleet Management
Online Auction
Sales Force Management
Project Management
Service Management
Billing & Collections Management
Financial Management
Fixed Asset Management
Asset Maintenance Management
Central Identity and Access Management
Enterprise Performance Management
IoT/AI Integration
Tender Management
Human Capital & Payroll
ISO Document Management
Rent & Lease Management
Van Sales